The Moot Team of The Department of Law And Business advances to The Semi-Finals of The 14th LAWASIA International Moot Competition
5 - 7 November 2019
The 14th LAWASIA International Moot Competition was held between the 5th and 7th November 2019 at Hong Kong Shue Yan University. The Department of Law and Business Moot Team participated in the competition and advanced to the semi-finals.
The Department's Moot Team is made up of three students: Lin Lik Fung, Ben (Year 4), Chang Wing Hong, Ren (Year 4) and Aneezia (Year 3). After six preliminary rounds competing against teams from India, Japan, Malaysia, Singapore and Taiwan, the Department's Moot Team won 5 out of the 6 moots they participated in, qualifying for the semi-finals. During the semi-finals, the Team continued to perform well, winning one round against the National Round champions of the 14th LAWASIA Moot Competition. Since each of the four teams in the semi-finals won one of the two semi-final rounds, the HKSYU Moot Team ultimately only missed out on a place in the finals on the basis of score difference.
The Moot Team's impressive performance was a true team effort. We congratulate our team of young mooters on their success and wish them continued growth as students of the law and future legal professionals.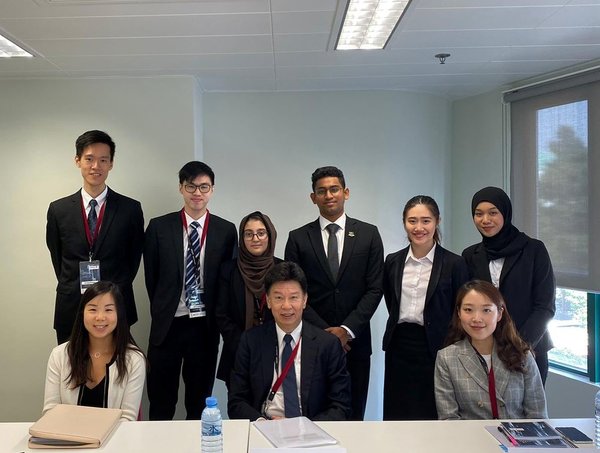 The Moot Team (left) in the second round of the semi-finals of the Competition