Mr. Knut FOURNIER
Part-time Lecturer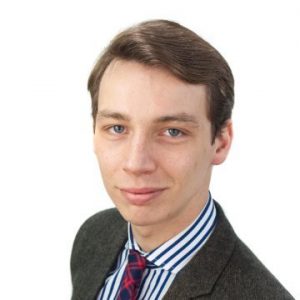 Knut Fournier was appointed as Lecturer in Law at Shue Yan University in 2017. He is a in-house lawyer at StubHub, eBay's live events marketplace. Prior to moving to Hong Kong, Knut worked as a monitoring trustee for competition authorities in Europe, in the United States, in Brazil and in China. He is a US-qualified lawyer. He holds law degrees from the University of Paris and from King's College London. He is currently the Chairman of the Hong Kong Competition Association.
Qualification
LL.M (King's College London)
Teaching and Research Interests
Antitrust / competition law
Recent & Current Research
"The MyEG case: the first Malaysian finding of abuse of dominance reveals issues with the regulator's methodology, and an opportunity to play an advocacy role", European Competition Law Review, 39 (2018) Issue 8, 366-275.
"A blueprint for the legalisation and regulation of the sharing economy: the role of the Australian Competition and Consumer Commission", Curtin Law and Taxation Review, Vol II (April 2018).