Career Prospects
Graduates will be equipped with a wide range of skills that will prepare them for diverse careers in the business environment. With the legal training in a business context, graduates will be equipped to make an important contribution to business operations and management, as well as a solid foundation for further specialisation in the areas of law and business.
Graduates will have options to choose further study in the legal profession, by taking, for examples GDL, LLB, LLM or JD courses.
Career Talks
Experienced professionals are invited from time to time to share their experience of working in the law and business sectors and advise students on career opportunities. These talks give students an exclusive chance to interact with serving legal and commercial professionals, allowing them to obtain first-hand career information.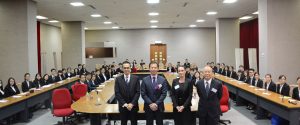 Professional Development
Many of our students engage in

internships

during their studies. Most recently, students have completed internships in local solicitors' firms, counsel chambers, accounting firms, secretarial companies, and public entities.
Students have the chance to acquire valuable organizational and managerial skills and boost their professional development by helping to organize events within the department. Students benefit from managing, organizing and participating in annual activities hosted by the Department, including the seminar programme in Law Week, the Inter-year Mooting Exercise, the Prize Presentation Ceremony, and Study Trips.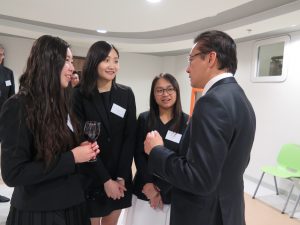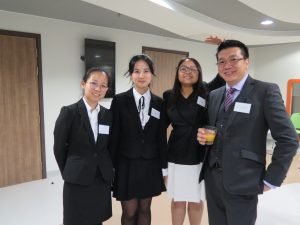 Graduate Employment Opportunities
Graduates of the Bachelor of Commerce with Honours in Law and Business will be well-prepared for careers in legal practice, corporate secretaryship, law enforcement, financial regulation, banking & compliance, management, trading and sales and other professional careers, as well as being well-equipped to undertake

further academic study

.
Our dedicated teaching staff also offer students exceptional careers advice, guidance and development opportunities.